Chocolate Zucchini Bread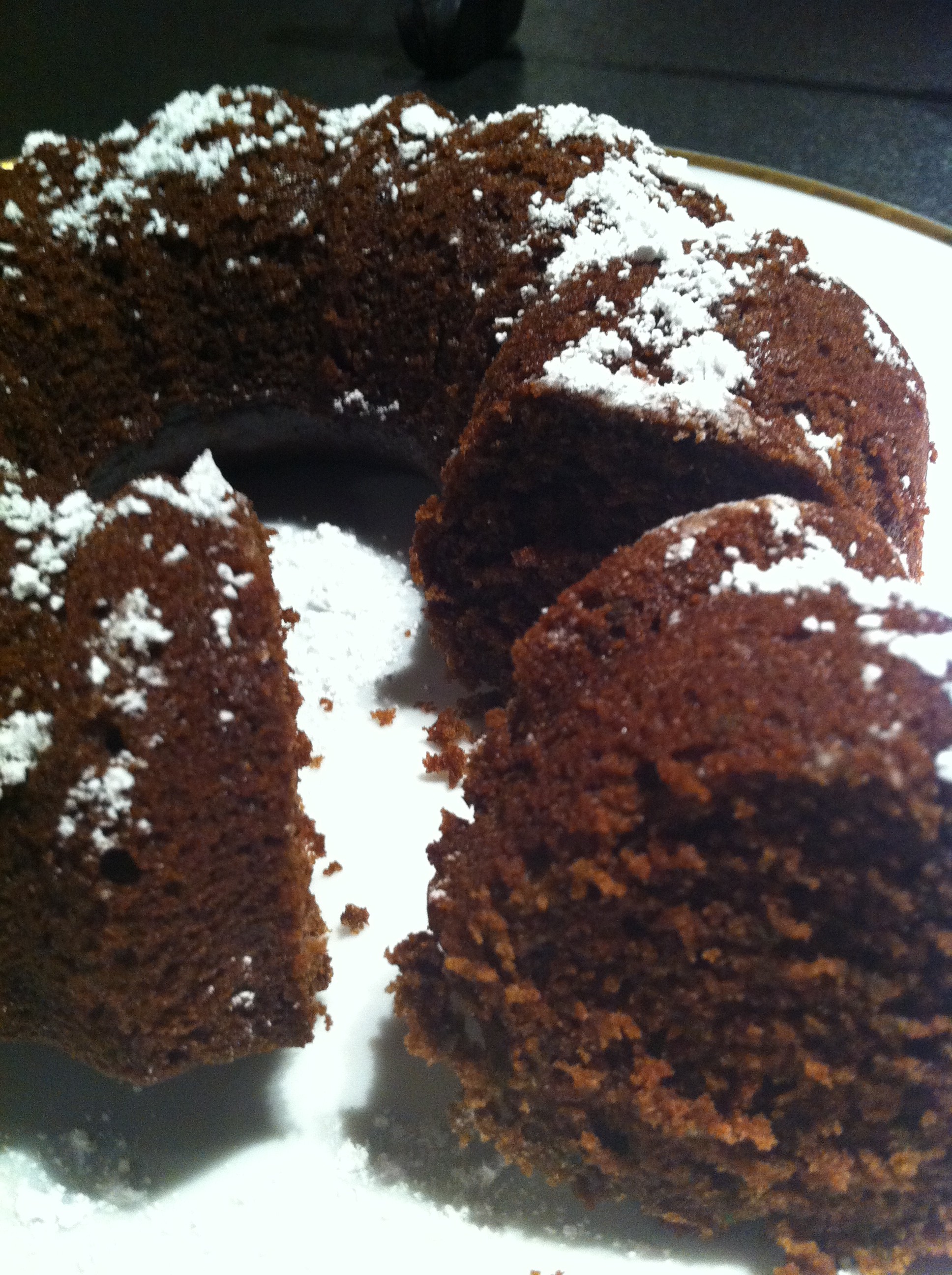 What can I say… its super moist and decadent! I am not a huge chocolate fan in general however the zucchini really balances the sweetness and makes the bread super yummy. If you like extra chocolate, you can add chocolate chips to this recipe. This was a huge hit with my friends and this recipe makes enough to share.
2 ½ cups flour
½ cup unsweetened cocoa
1 teaspoon baking soda
½ teaspoon baking powder
1 teaspoon salt
1 ½ cups sugar
3 eggs
1 cup vegetable oil
2 teaspoons vanilla
2 packed cups of grated zucchini (do not peel)
optional- powdered sugar
Preheat oven to 350 degrees. Grease all nooks and crannies of bundt cake pan (6in). Can use a bread pan instead.
Stir flour, cocoa, baking soda, baking powder and salt together.
Beat sugar and eggs until fluffy. Then add oil and vanilla.
Combine zucchini, dry ingredients and egg mixture.
Divide between 2 cake pans.
Bake for 35 minutes.
Wait until complete cool to remove from bundt cake pan. Or else it will break like my first try did :/
Place the chocolate zucchini bread on a plate and sprinkle with powdered sugar. Eat up!