It seems every few months or so, my friends and I all get together and plan to go to an event or wine tasting. The first thing we always need to arrange is transportation aka a party bus! This year, when our group decided to head out to the Spicewood Vineyards Annual Chili Cook0ff, I knew we would need a big, fun party bus. That is where Red Star Luxury Transportation comes in!
I received a complimentary party bus one afternoon for me and my friends in exchange for my honest opinion about my experience.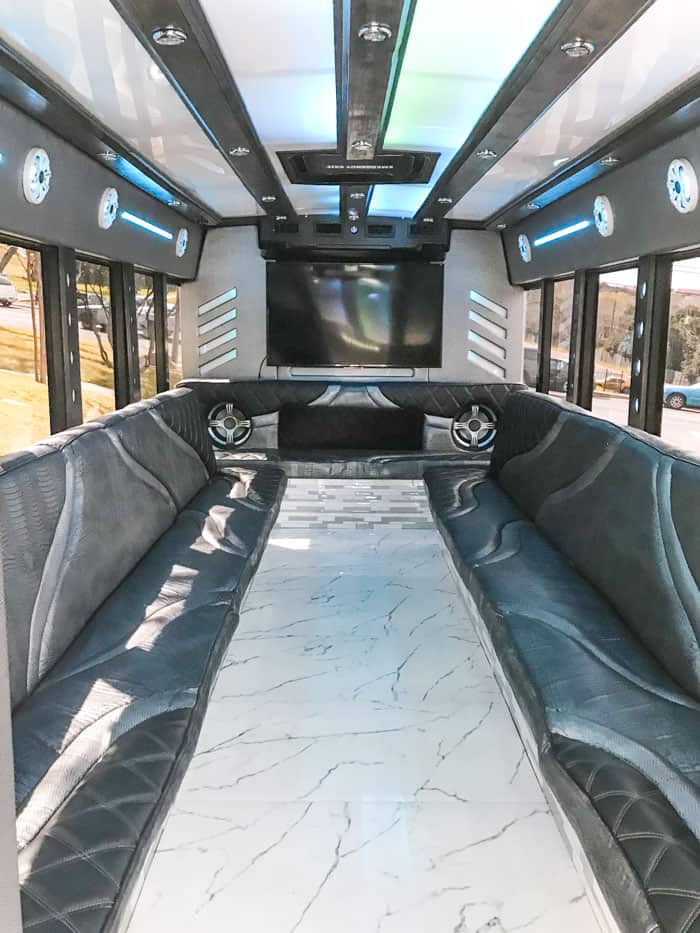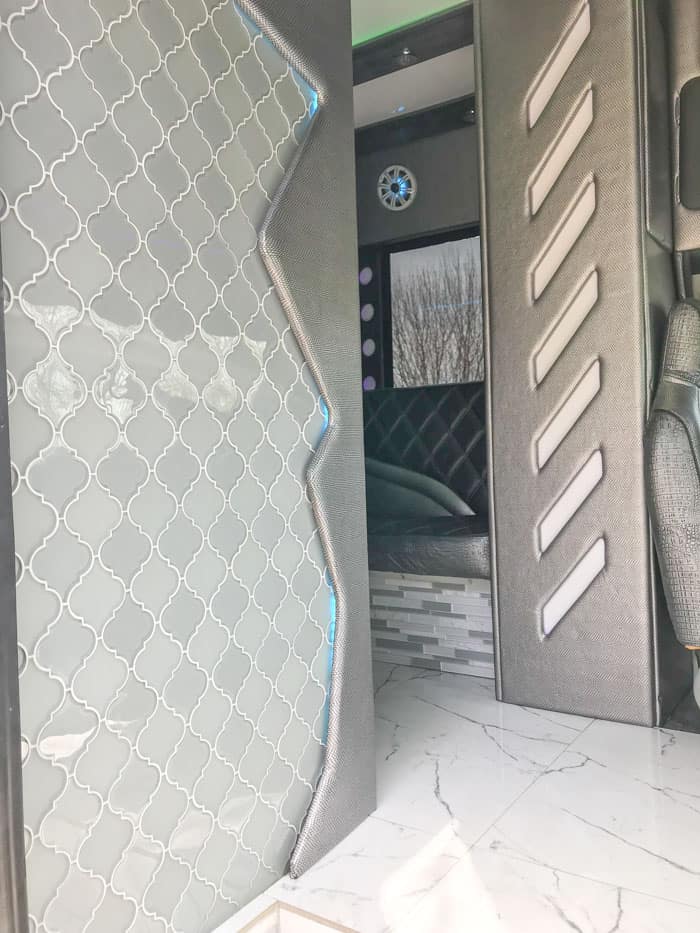 Red Star Luxury Transportation reached out to me to team up on a blog post promoting them. I am always a little weary of these types of things but they had good reviews and I had an event coming up and thought it would be nice to treat my friends.
About an hour or so before the bus was set to arrive, the driver called me to quickly chat through the details. Like where the best place for the bus park and pick up guests would be. Once the bus arrived, the driver knew the most important thing– music! So he got me set up so that I could control the music with my phone.

Best Party Bus in Austin
The bus was roomy, had plenty of room for our coolers and I loved the faux marble floors and lighting in the bus. It felt really modern and was super clean. There was screen you could set up with video if you wanted too.
Our driver was super prompt with text, even offered to be our group photographer and made the trip a breeze! We had a blast and I would definitely recommend using Red Star Luxury Transportation for your next party bus in Austin!