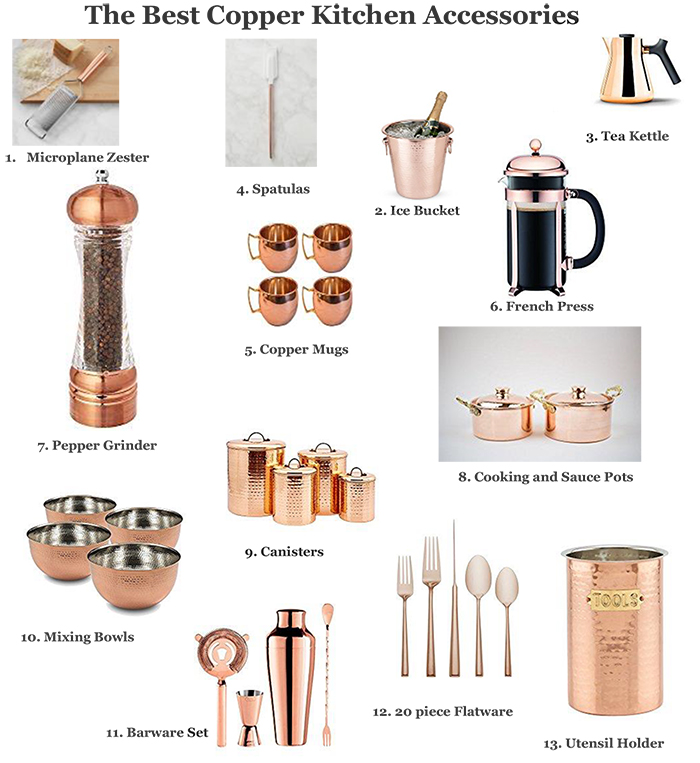 If you've dropped into my kitchen, you tell right off the bat that I have a love affair with copper. I never even bothering moving my copper tea kettle from the stove because a) I use it so much and b) I just love the way it looks! I have lots of copper accents and I love how they pop against the white subway tile in my kitchen. Not to mention, I have soft spot for vintage and resale shop finds and there is a lot of copper out there just waiting to find a new home! This list of the best copper kitchen accessories is a mix of all things I already have in my kitchen and my wishlist of what I want to add!
The Best Copper Kitchen Accessories

1. Copper Tea Kettle
 – I love my vintage copper kettle but I've had my eye on this mod one for an upgraded look on my stove!

2. Copper French Press
– BMW and I make a pot of French Press every morning and my fingers are crossed this beauty makes it under the tree this year!

3. Copper Peppermill
– The first copper piece I ever splurged on was a copper pepper grinder. I still use it to this day years later and love it.

4. Copper Pot
– I've always wanted a copper cooking pot and this might be the year I finally take the plunge and get one!

5. Copper Mugs
– There is no better way to sip on hot cocoa with homemade marshmallows than in these copper mugs!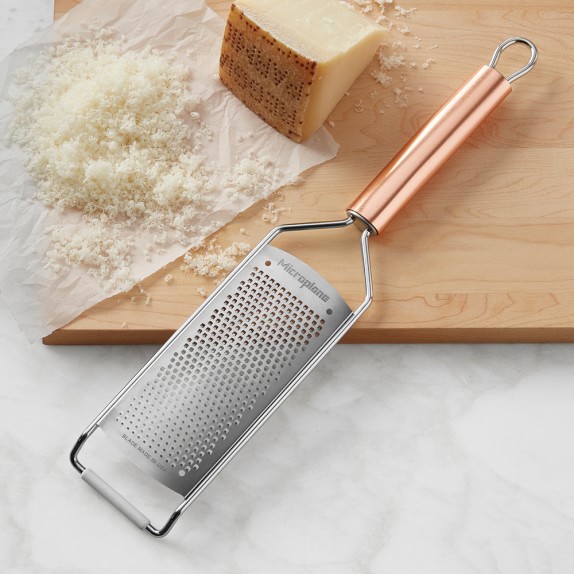 6. Copper Microplane Zester– I use my zester several times each week! From parmesan to lemon rinds to garlic, its good for everything and this copper one is giving me all the heart eyes!

7. Copper Kitchen Utensil Holder
 – I have this exact copper utensil holder and love it! Adds the perfect sparkly pop to my kitchen.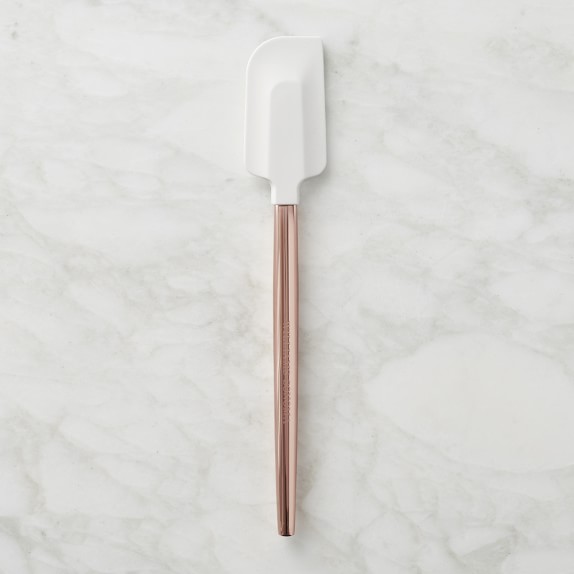 8. Copper Spatulas– These copper handled spatulas might actually make me want to bake something!

9. Copper Mixing Bowls
 – We use our stainless steel mixing bowls on the reg but these copper ones are pretty enough to serve and eat out of!

10. Copper Canisters
– These copper canisters are one of my favorite gifts to give! You can fill them with sugar, coffee, tea, snacks… whatever! Plus, they are so cute.

11. Copper Flatware
– I love having utensils that pop and these beauties will make even a dinner in front of the TV feel classy.

12. Copper Barware Set
– Upgrade your bar cart with some copper accents and snag an extra set for a gift this year!

13. Copper Ice Bucket
 – I love, love, love my copper ice bucket that I picked up during our trip to Argentina from a local market. If you can't make it to South America, try this look alike version!