I definitely enjoy Asian, Thai, Chinese, Japanese… ok maybe I just really like all food. However, cooking Asian food has always intimidated me but this recipe is super easy and a great way to change it up in the kitchen.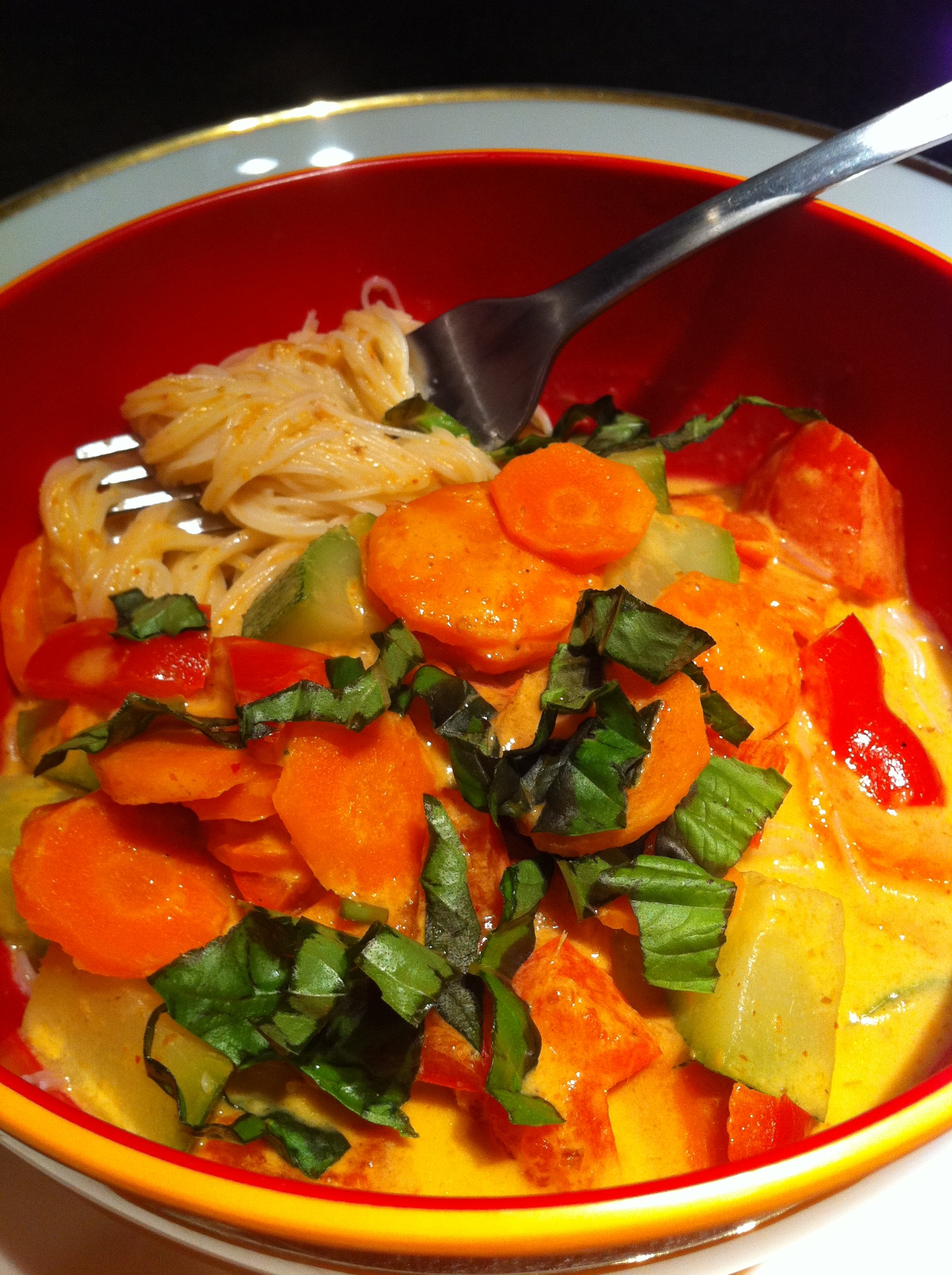 Asian Noodles: I used "instant rice noodles"
Chopped: zucchini, red bell pepper and carrots
Fresh Basil
Olive Oil
Red Curry Paste
Boil water. Then turn down heat to slow simmer. Submerge noodles in water then turn off heat and separate noodles and let soak.
Saute about 2 tablespoons of red curry paste (or more if like it extra spicy!) in olive oil for about 30 seconds to 1 minute.
Add coconut cream and stir.
Add chopped vegetables and cook to your preferred crispness. Some people prefer their veggies a little crunchier, I prefer slightly softer but NOT mushy.
Drain noodles and place a serving into bowl.
Cover with coconut veggie sauce. Top with torn basil and enjoy!
(Note: This would also be great with chicken or shrimp)
adapted from zenfamilyhabits.com