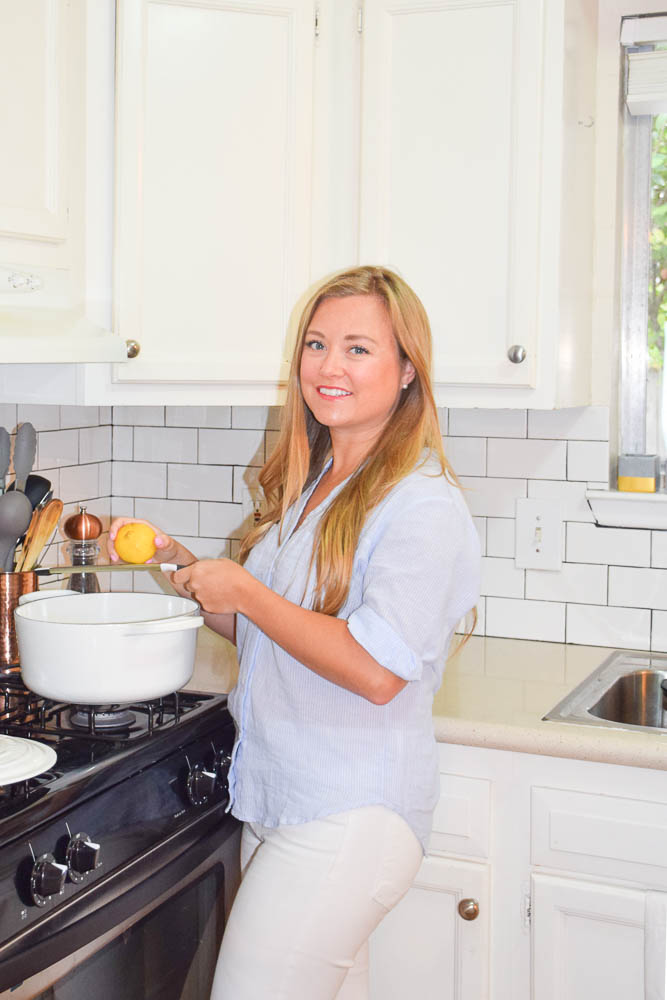 People often ask me what my favorite kitchen tools are and which ones are affordable but work great too. I finally took the time to round up some of my favorite kitchen tools! These are things that I actually use pretty much every time I cook. Bonus: you can find all of them on Amazon because this busy girl doesn't have time to run around to multiple stores finding the perfect spatula. Not to mention all of these are super affordable. I love fancy stuff but that is for another post. I also like to keep my colors pretty simple, so you'll see that most of these tools have muted or natural tones because that is what I like! Some of them come in different colors if you like a little more pop in your kitchen!
Best Affordable Kitchen Tools
I linked directly to all of products I actually have in my kitchen and below included links to some I think are to pretty to not include! These are affiliate links so I might get a few pennies if you buy something. I love a good deal so all of these are my favorite, affordable kitchen tools!
GreenPan Non-Stick Skillet
– Every kitchen needs a good non-stick pan! It makes cooking so much easier plus you don't have use to a ton of oil or chemical cooking sprays to get your food not to stick. We chose the GreenPan brand because they do not contain the harmful chemicals that many non-stick pans do. This is a small 8 inch pan that is perfect for eggs or a small meal. We have the 10′ and 12′ versions and use them almost daily. These pans heat up super quickly too!
Heat Resistant Silicon Spatulas
 and Heat Resistant Tongs
– You'll need silicon cooking tools to go with your non-stick pans! The soft tips will keep the non-stick pans from chipping and they are easy to clean.
Stackable Measuring Cups
– I've got a tiny kitchen and no pantry so that means storage space is at a premium at our place! I love that these fit into our small drawers. I like having them attached together so I can always find them too! They do separate if you prefer that.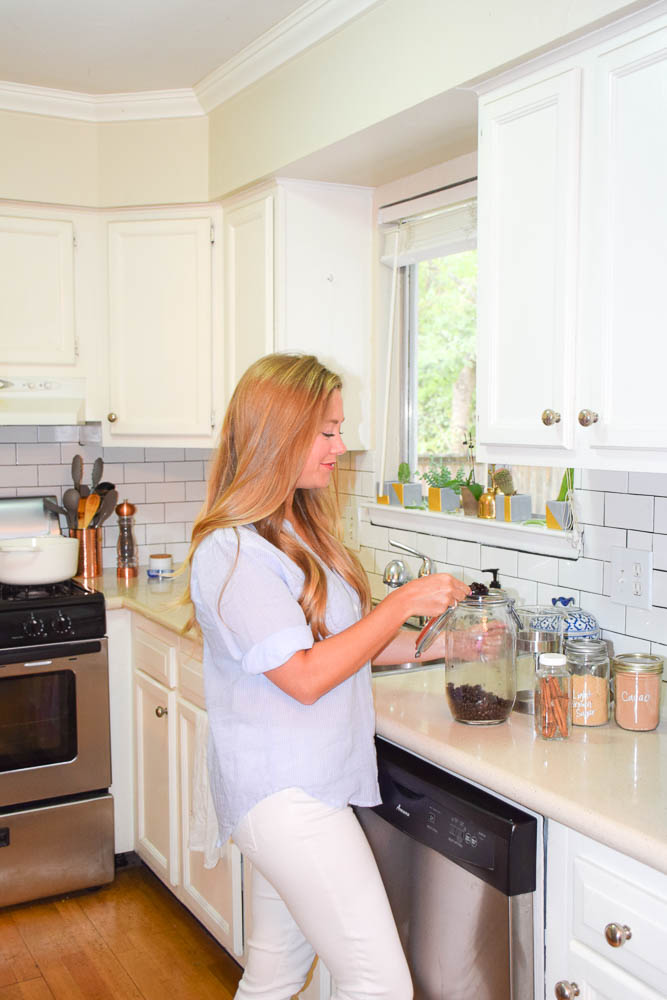 Mason Jars
– I've mentioned before that we are huge fans of the bulk section which allows you to buy spices, nuts, snacks, rice, coffee and a lot more in small quantities. That also means saving money because you aren't committed to an entire jar of cumin that you'll never use. I store everything I can in glass mason jars. It keeps flour and coffee beans and everything in-between fresher for a lot longer and they don't get that weird plastic smell. Not to mention, mason jars are cheap! I have them in so many different sizes!
Silicone Oven Mitts – I love a cute oven mitt but let's be honest those things get diiiiirty! I love silicon ones because they stand up to heat better than cotton versions and they are really easy to clean. Just wipe them off and that's it!
Vegetable Peeler
 and Julienne Peeler
– Good peelers much SUCH a difference! It's like having a sharp knife. Not only are the safer but they make peeling so much faster. You'll be eating perfectly peeled veggies in time!
Kitchen Scale
– I held out weigh too long (pardon my pun) to get a kitchen scale! They aren't that expensive and if you do any kind of baking than they are a must. I even find myself using it to weight things like garlic and lemon juice because no two cloves or citrus are the same!
Zester
– This one might be my favorite! I love zesting lemon and lime peels to make dishes fresher and of course it's great for the fluffiest parmesan on top of pasta! But I also use it to zest garlic and ginger into soups and stir-fries. It's quicker than mincing and then you don't have to buy a tube of garlic paste. It's a grate (!!) money saver haha!