There always seems to be a new spot opening up in Austin! Which college Natalie would have loved because my main complaint with Austin when I moved here back in 2004 was the almost complete lack of good restaurants. So needless to say, while sometimes it can be hard to keep up, I wouldn't trade it for the past! While I will be gone for most of the holidays, I know a bunch of you will be in Austin, so here are 6 new spots to try out!
Grizzelda's– If you wish you were in Mexico City instead of Austin over the holidays, take a trip over to Grizzelda's on East Cesar Chavez. The second restaurant from Adam Jacoby and Kris Swift, is just as dreamy, if not more so than their firstborn Jacoby's. Some of the must haves, in my opinion, are the Grizz Mizz, their take on a margarita, the tuna tostadas and ceviche.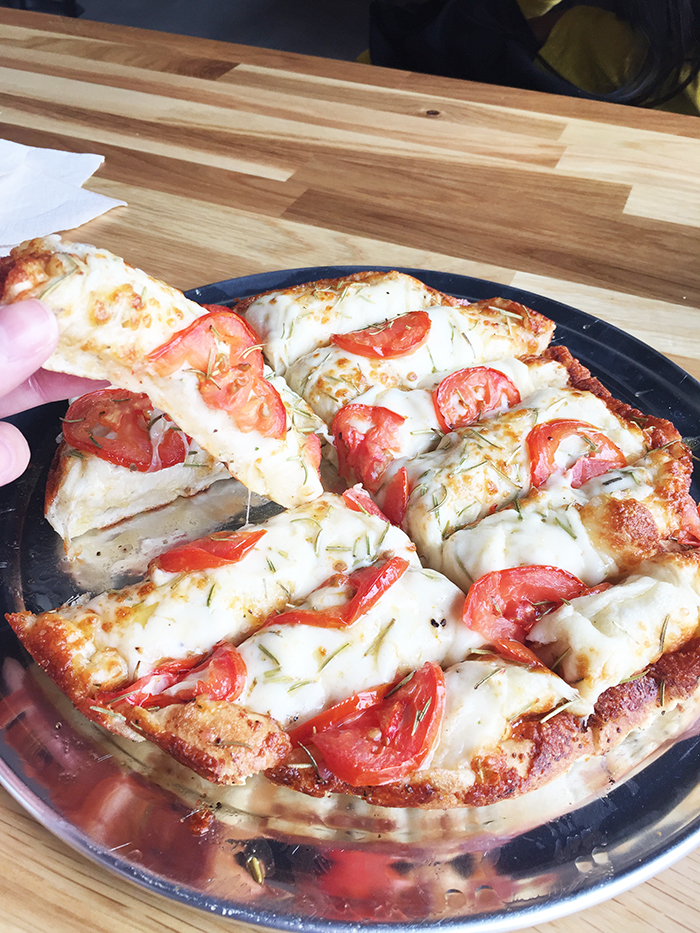 Aviator Pizza and Drafthouse– Way South Congress just became home to Elgin's Aviator Pizzeria and Brewery. The pizza shop is pushing out chewy crusts and some bomb cheese sticks. I loved the Pepperoni Basil pizza and grab one of their brews to wash it all down. Save room for the cinnamon pecan dessert too.
image Eastside Tavern Facebook
Eastside Tavern Austin– I personally haven't had a chance to check this place out before leaving town but I've heard such great things, I had to recommend it to you all. This place focuses on smoked meats and quick cocktails, which are pretty much a guaranteed recipe for success in Austin. I am most looking forward to the cheesy brisket tater tots.
Old Thousand– #DopeChinese is their hashtag and the vibe is all right, all right, all right at Old Thousand on East 11th. I really liked the Brisket Fried Rice, with brisket from La Barbecue, and the pickles, which were actually some pickled cabbage. Not what I was expecting but far better than my expectations. The Hot Pot was the star of the show for sure. Don't miss that one!
image El Burro Facebook
El Burro– Lamar Union's newest addition just opened its doors with casual Mexican fare and cervezas by the bucket. The sister restaurant to Vox Table, also located in Lamar Union, is a casual eatery with all the makings of a neighborhood spot with fajitas, margaritas and queso fundido.
image Eberly Facebook
Eberly– If you're feeling fancy then Eberly is the spot to see and be seen. If you were hoping to ring in the New Year in NYC then at least you can ring it in at a bar from NYC. No seriously, the bar was brought here all the way from New York's famous Cedar Tavern.