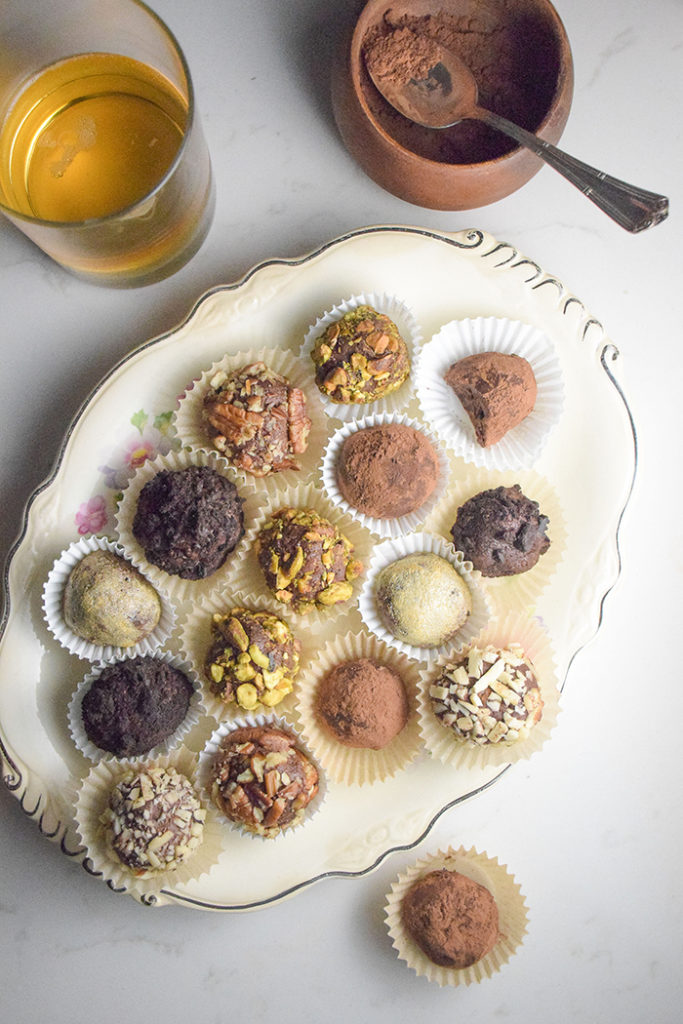 If life is like a box of chocolates, then this is no ordinary life, because with these Chocolate Whiskey Truffles, you know exactly what you are getting! I kept toying with whether it would be better to give these truffles as gifts or if I should serve them at a party. In all honestly, neither one of those has happened yet because I hoarded these all to myself!
This post is sponsored by Firestone & Robertson Distilling Co. Thank you for supporting the companies that keep this blog going.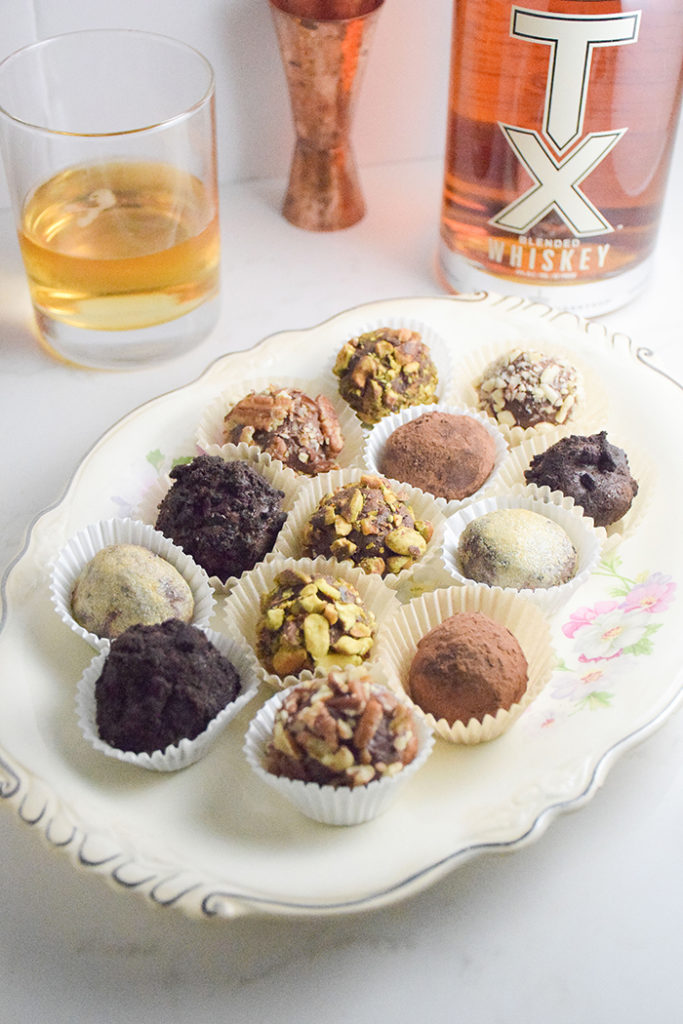 These truffles came together really easily with just a few ingredients. You could easily make these ahead of time and freeze them and bring them out whenever you want a little chocolate fix! I found rolling these into balls a little messy, the chocolate melts a bit on your fingers but that just means more chocolate!
You can top these with more melted chocolate for a smooth, hard shell finish but I liked to roll these in nuts, cookies and even edible glitter! I served them in little cupcake papers to make them easier for people to pick up and easier for me to grab out of the freezer! These truffles need to be kept in the fridge until you are ready to eat them, or freeze and let them defrost bit before eating.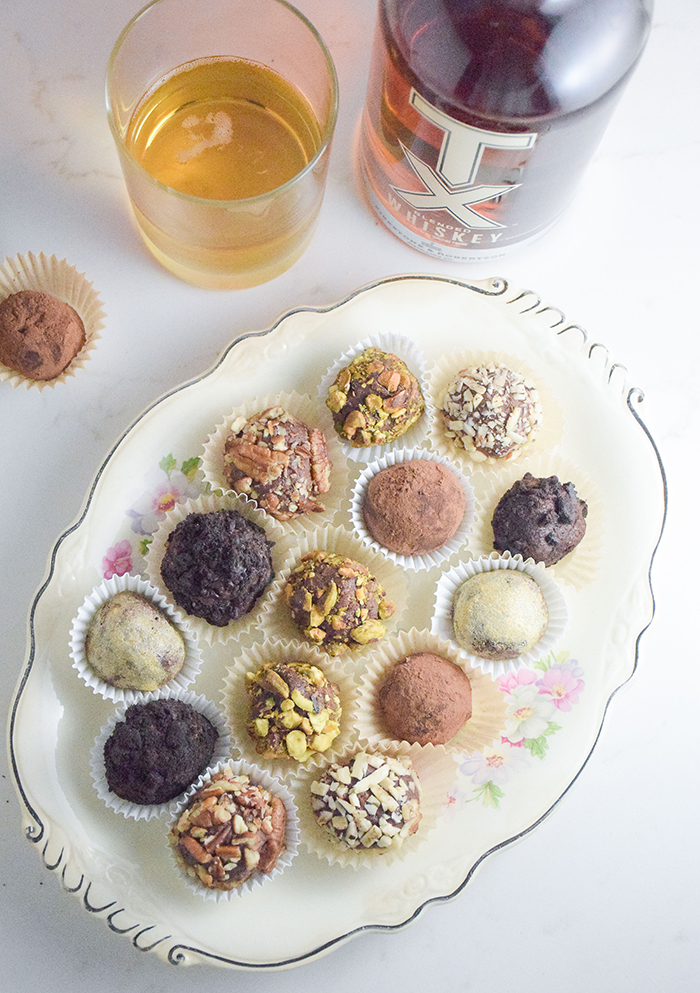 Chocolate Whiskey Truffles
Ingredients:
For truffles:
12 oz bittersweet chocolate 70%+ cacao
12 oz semi-sweet chocolate 55% cacao
1 cup heavy whipping cream
3 oz TX Whiskey
1 teaspoon pure vanilla extract
For rolling:
Cocoa powder, crushed nuts like almonds, pecans or pistachios, crushed Oreos, edible glitter
Directions:
1. Chop chocolate into small pieces and set aside in a heat proof bowl.
2. Over medium heat, combine cream, whiskey and vanilla until just bubbling. Do not let boil.
3. Pour whiskey cream mixture over chocolate, stirring until melted and completely smooth.
4. Place chocolate ganache in fridge and let sit for at least an hour or up to overnight until firm.
5. Using a melon baller or spoon, portion out truffles and gently roll into balls.
6. Coat in nuts, cookies or cocoa powder.
7. Store in the refrigerator until ready to eat.