Day 6 of 12 Crazy Days of Holiday Giveaways is here! I am so excited to have Nina Beranato giving away one of her amazing pieces. You've probably seen some of her rings gracing my Instagram feed because I over the moon for her edgy, modern aesthetic. Nina hosts tons of cute events at her jewelry truck (you heard right, she decked out an airstream and sells her gems out of it) on Barton Springs. If you get the chance, definitely swing by and check it out. Plus, there are some super cute food trucks right there too! Enter to win this gorgeous Spectrum Ring from Nina Beranato over on Instagram today!
A quick note about how the 12 Crazy Days of Giveaways will work this year! Every day starting Monday 12/5/16 until Friday 12/16/16 I will be highlighting a local company on my blog and giving away one of their gorgeous gifts on my Instagram account! Find out about the background of the company and people doing amazing things here on the blog along with discount codes. And enter to win the gift on Instagram!
Each giveaway will begin at 11am and close at midnight that night. The winner will be chosen by a random number generator after the giveaway closes. Each day is a new day and you can enter to enter each day to win a different gift! Good luck and happy holiday shopping!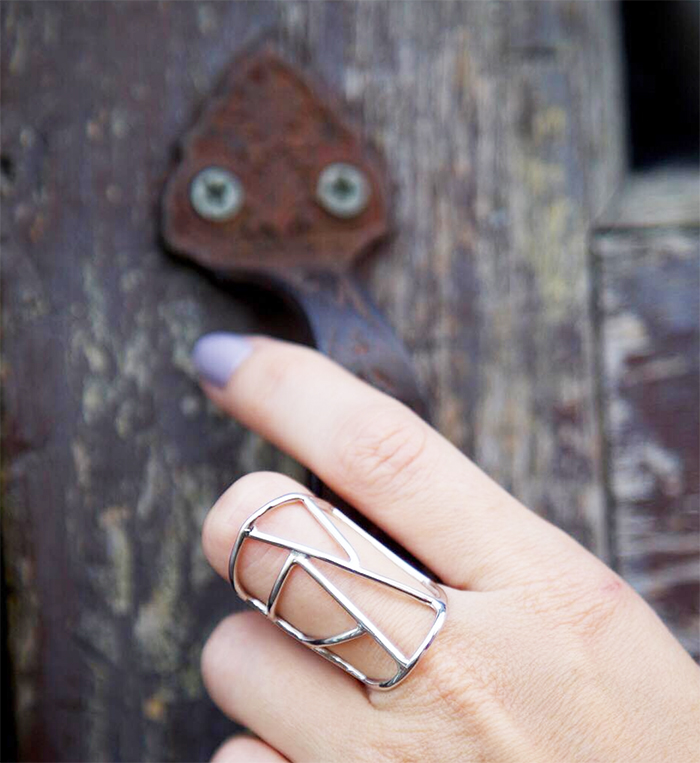 Shop more of Nina's looks at her jewelry truck or online! They make the absolute perfect gifts for your bestie, sister, mom, really cool Aunt… basically all the lovely ladies in your life! And if I do say so myself, her pieces can really add a little punch to your selfies and #latteart 'grams!