Spring has sprung in Austin! The weather has warmed up, well it didn't really cool down for long, and the blooms are out and we all survived SXSW! Now it's time to enjoy lots of wonderful food and wine this spring! There are literally hundreds of festivals and pop-ups and cookouts going on this season but here are few of my favorites plus some new ones to check out this spring!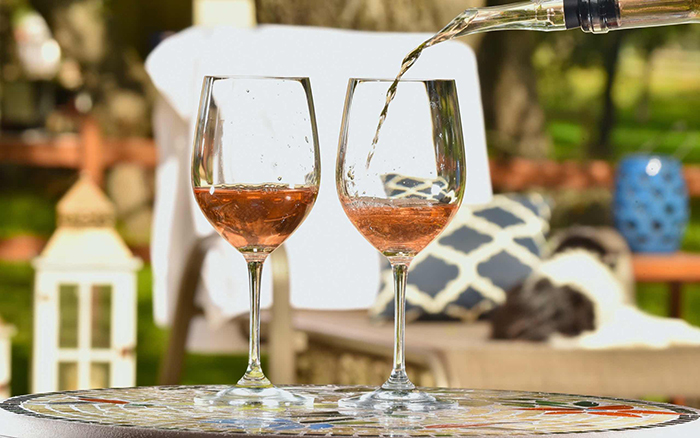 Texas Wine Revolution photo credit Texas Wine Revolution
Tater Tot and Beer Festival– Saturday March 26, 2017
Do I really need to say anymore? Fried pillows of potatoes plus beers of your choosing! You can get it all this weekend, that's if you can manage to find a ticket!
YuYo's Pop-Up Dinner– Wednesday March 29, 2017
I had the pleasure of attending a YuYo tasting this past fall and I can tell you, we are all in for a real treat once YuYo opens! It's the new Peruvian restaurant opening from the El Chile Group and a welcome addition to the Austin scene!
Texas Wine Revolution– Sunday April 2, 2017
Rosé All Day, you say? Well then this is the event for you! Tasting of rosés exclusively from Hill Country wineries. The best that Texas has to offer not to mention there will be live music and tacos. Oh and I will be there as well so come join me!
Live Fire– Thursday April 6, 2017
You like meat? You like fire? Then this is the place for you! Plus, this year the festival has moved into town making it much easier to get there. Tickets will go fast!
Waller Creek Picnic photo credit: Nicole Mlakar
Waller Creek Picnic– Saturday April 8, 2017
This event is the fancy picnic you always wanted! This yearly fundraiser is all about raising awareness and funds for Waller Creek in Austin. Order your baskets early!
East Austin Urban Farm Tour– Sunday April 9, 2017
This is the perfect Austin event and it also happens to be extremely delicious! Tour some of Austin's best urban farms while trying creations from Austin's best chefs using produce straight from the farms!
East Urban Farm Tour photo credit ixi photography
Fusebox Eve– Tuesday April 11, 2017
Art and food fuse together at this unique Austin event! Fusebox is a non-profit that benefits artists who are exploring vital issues and ideas concerning contemporary life and culture. The Fusebox Eve event raises money for the programs and include lots of local chefs from the likes of Olamaie and L'Oca d'Oro.
Umlauf Sculpture Garden Party– Thursday April 27, 2017
Always a class act, this garden party feels like Austin's introduction to spring! Head to the lush green garden for bites, sips, a silent and live auction all in a dreamy setting.
Austin Food & Wine Festival– Friday April 28- Sunday April 30, 2017
Possibly my favorite event of the season! I am particularly excited to attend this since the event was rained out last year. From the Feast Under to the Stars, to the live grilling demo (do it), to the spit roast, Rock Your Taco and not to mention it all usually wraps up with an unofficial dance party on Sunday afternoon!
Farm to Plate– Wednesday May 10, 2017
These tickets are pretty penny but the setting and cause could not be better. Hosted at Barr Mansion this event benefits the Sustainable Food Center and all their wonderful programs.

Franklin Barbecue Hot Luck Festival 
Taco Libre Austin– Sunday May 14, 2017
Tacos? Lucha Libre fights? This event is a family-friendly event that will have live music and tacos from 16 of Austin's best taquerias!
Hot Luck Festival– Thursday May 18- Sunday 21, 2017
Aaron Franklin and his buds have teamed up for an epic meat fest this May! It's the perfect way to wrap up the spring food festival season. This is the first year and I have no doubt the tickets will go fast, so be sure to set reminders to buy yours!